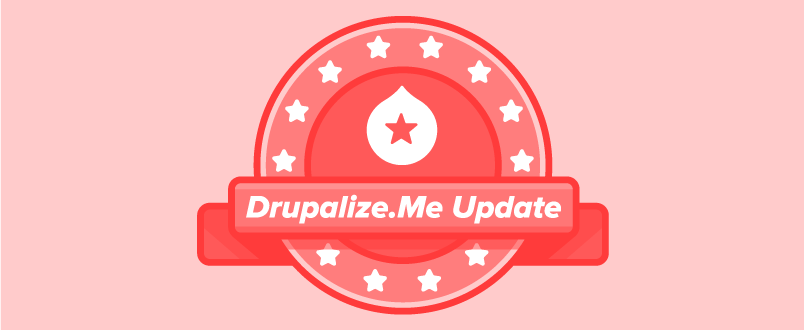 It's that time again! Here's an overview of what we accomplished this month.
Videos, blog posts, and podcasts
We published 29 new video tutorials. This included Object-Oriented PHP Part 2, presented by our friends at KnpUniversity, Manage Drupal Sites with Pantheon, sponsored by Pantheon, and Introduction to RedHen CRM, sponsored by ThinkShout.
This was our first month releasing new series in their entirety, on the same day. And we're planning to continue this moving forward.
We were also busy blogging throughout the month. Joe taught us how to Dynamically Access PHP Object Properties with $this, as well as how to Configure Search API Solr to Use Stopwords When Indexing Content. And Addison notified everyone about our decision to pause the podcast for a few months.
Site features
We added a variety of new features to the site. For example, we made it easier to subscribe to our newsletter when you purchase a membership. We did this because we think our newsletter is an important complement to our site. We started asking for your real name, and we made your video-playback speed persistent between videos. This last update was a member-request, so thanks for the push!
As always, we also made a variety of nips and tucks to our UX. We updated miscellaneous code on the back-end, and we zapped a few bugs.
That's it for now! What do you think? We'd love to hear your thoughts about our new tutorials and site features. Please leave comments below.