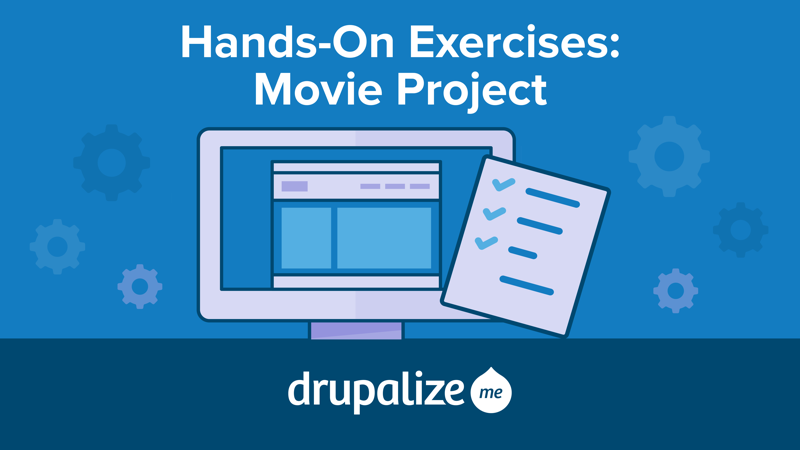 We're happy to announce a new kind of series on Drupalize.Me which provides a project for you to practice the skills you've learned in Drupal site building, theming, and module development. Our free Hands-On Exercises: Movie Project provides you with wireframes and customer requirements for a movie review site. Each exercise in the series has you progressively build the site according to the specifications. To help you along the way, each lesson also lists some tutorials and learning resources that will show you what kind of knowledge you need to have to accomplish the given tasks. Keep in mind that these are not typical tutorials that take you by the hand, but are instead exercises for you to apply the knowledge you have to a real-world project, to help you really understand how to build a site without having all of the step-by-step instructions.
Today we are releasing the first 16 of 36 exercises, which cover most of the site building and theming sections. In the coming weeks we'll be releasing the rest of the exercises, which dive into module development tasks. We're also working on providing Drupal 8 versions for all of these before the end of the year.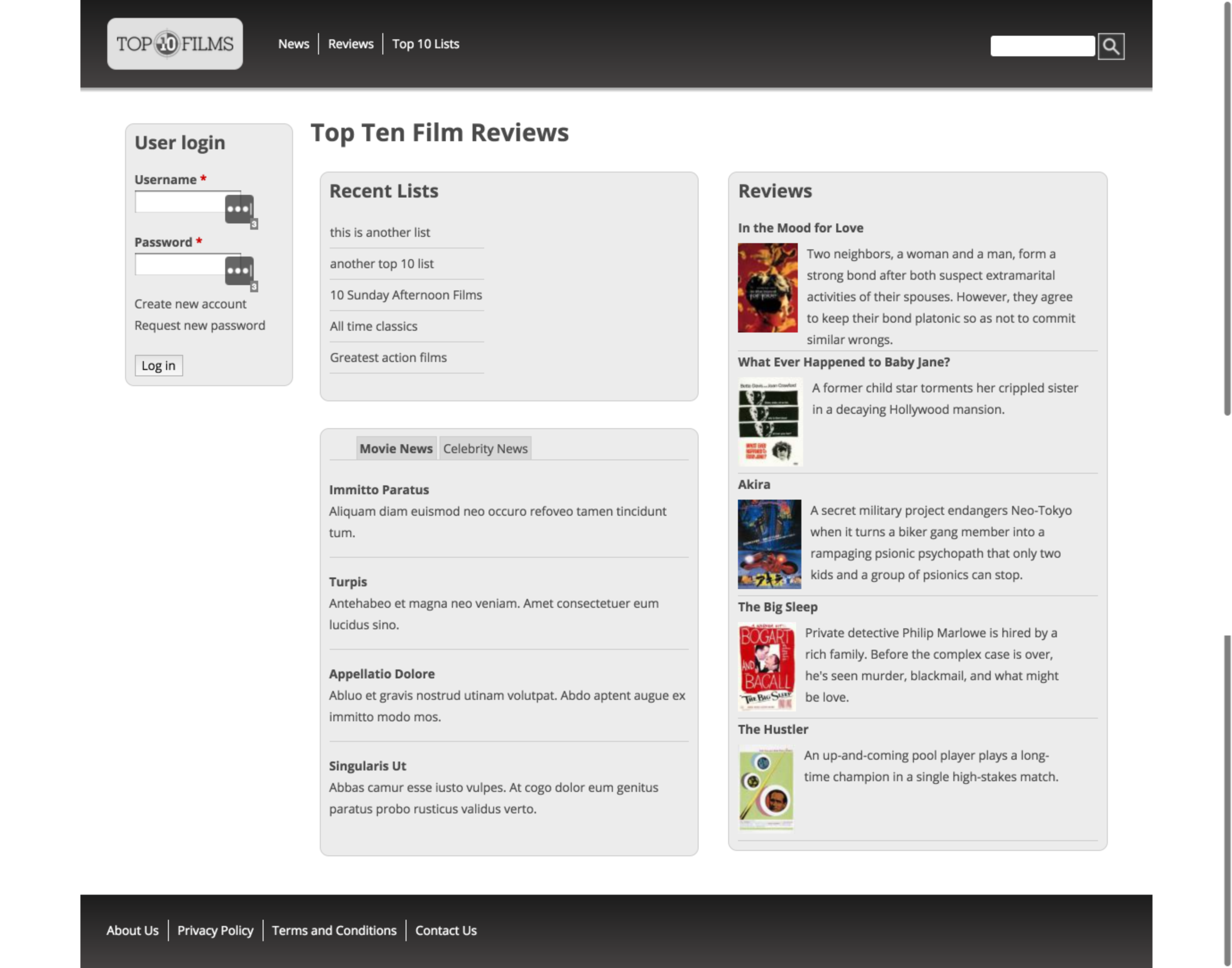 This entirely free series is made possible by Damian Robinson, who developed the movie review site, the wireframes, and all of the exercises. Damian has been providing this kind of training to clients for a while and has come to a point where he wants to share his work with the wider Drupal community. He approached us about being able to provide these free to the community, pairing up his exercises with the tutorials we have on Drupalize.Me. We are happy to partner with Damian; it's a great match. We're publishing these exercises here, while you can also get the original files, and some additional project exercises, on Damian's website. Both Damian's original files and our Hands-on Exercises: Movie Project are published under the Creative Commons Attribution-ShareAlike 4.0 International license (CC BY-SA 4.0), which means you can copy, modify, and redistribute these exercises as long as you share them openly with others and give attribution to Damian.
We're excited to provide our members and the wider Drupal community with some new tools to help you on your Drupal adventure. Let us know what you think!