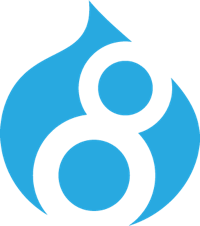 Drupal 8 was many years in the making and is gaining in popularity as it matures. One of the aspects of Drupal 8 development that keeps many people from jumping in is that there are still a fair number of contributed projects (modules and themes) that have not been upgraded yet. To recognize the people who do the hard work of creating and maintaining contributed projects, and to encourage more people to upgrade projects to Drupal 8, we will give free Drupalize.Me memberships to Drupal.org project maintainers and the folks listed in Drupal 8's MAINTAINERS.txt file. This will provide a top Drupal 8 training resource for the people on the front lines, making Drupal 8 available to the world.
In order to qualify for a free membership you will need to be listed as a committer on a Drupal.org project page (module, themes, etc.), with at least 1 commit in the last year. Your project should also have a Drupal 8 branch or an issue in the queue where you state that you are committed to upgrading the project to Drupal 8 soon. Just get in touch with us through our contact form or email us at [email protected], and give us a link to your project page on Drupal.org along with your username.
Thank you for all your hard work to make Drupal better!