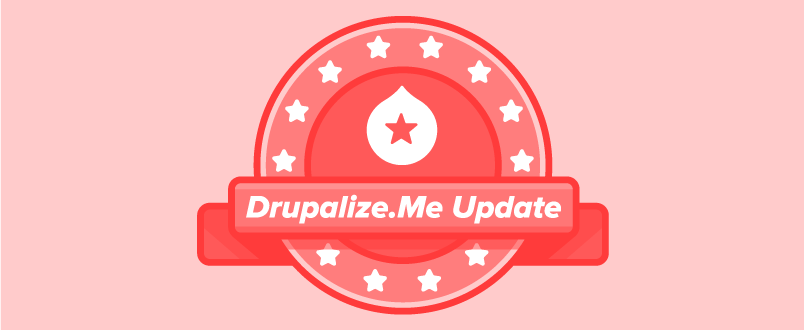 As Drupal 8 approaches, our team has been growing and really pushing ourselves. Over the past few weeks, we released some impressive tutorials and site updates. Here's an overview:
New Tutorials
We published two new series (see below), along with two free tutorials about Semantic Versioning and Installing Drush with Composer. We've also been working on production for some future tutorials on Domain Access, Project Management, and SOLR Search.
Working with Drupal Multisite
At the beginning of March, we kicked off a series about multisite Drupal installations. This series tackles three topic requests from our suggestion box: Multisite setup, Setting up Vhosts and Domain configuration, and Using Drush for Drupal 7 multi-site installations. You can access the series here—enjoy!
What's New in Drupal 8
We also kicked off the series: What's New in Drupal 8. This series explores the major changes coming in Drupal 8. Topics include theming, configuration management, object-oriented PHP, entity field API, blocks, content authoring, and more! We've added this to our growing Preparing for Drupal 8 guide.
If you're excited about Drupal 8, also check out our great list of resources which gets updated regularly.
Site Updates
In addition to everyday maintenance and bug fixes, we've completed the major changes to our library and search pages. We also made significant improvements to our automated test suite.
Library and Search Pages
We updated our library page and search, and we're curious to hear your thoughts! We've redesigned the pages, added new filtering, and changed the information that is displayed for each of the items listed on the pages. You can send feedback to [email protected] or use our support contact form.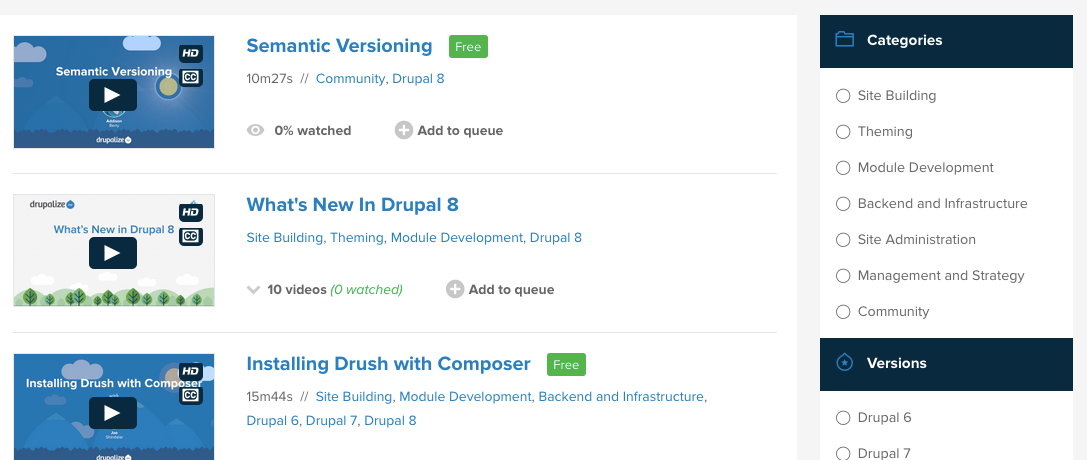 Automated Tests
On the backend, we've been improving our test-suite so that we can push site updates faster and more reliably. This doesn't impact you now, but we have new features in the pipeline that will benefit from robust quality assurance. (If you're curious about automated testing, check out this series: Automated Testing in Drupal 7 with SimpleTest.)
That's all for now! Tell us what you think by leaving a comment below.