It's that time again! Here's an overview of what we've been working on at Drupalize.Me.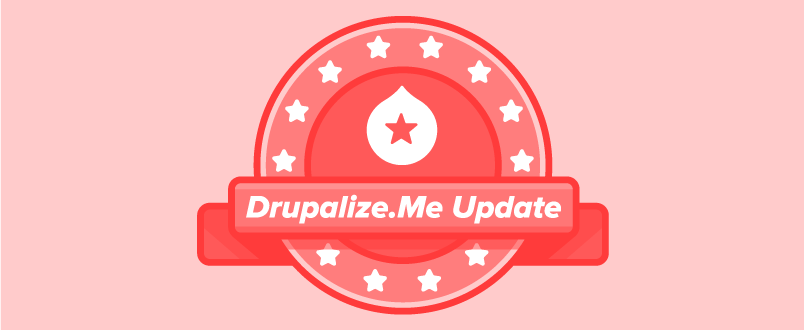 Videos, Blog Posts, and Podcasts
We published 14 new video tutorials in June. We concluded our series about Improving Drupal's Search with Apache Solr, and we started a new series: Introduction to Project Management. We've now released 6 videos in this series, and there's more on the way!
As usual, we were busy blogging throughout the month, too. I wrote about Rich Snippets in Google Search. Kyle showed us how to create offsite backups with NodeSquirrel. Justin explained in a written tutorial with supporting video how to illustrate using simple shapes, and Will showed us how to use Tail to debug Drupal sites.
That's not all—we also published 2 podcasts:
Don't forget to check out the show notes in the podcasts for great links and resources related to the podcast topic as well as links to current events in the Drupal community.
New Site Features
This month we worked on the back end of our site, which means we didn't create many flashy new features. But this back end work is laying a foundation for new features we're eager to get out to you!
You will notice that we improved your video viewing statistics. Now when you've watched 95% of a video, we automatically round you up to 100%. And we're now pulling this percentage from your total session history, which is something you requested in support.
Finally, we made some notification improvements. Notifications on your account page from our billing system are clearer, and we started emailing you about monthly membership renewals.
What do you think? As always, we want to hear your thoughts about our new content and features. Because of you, Drupalize.Me is a leader in Drupal training.