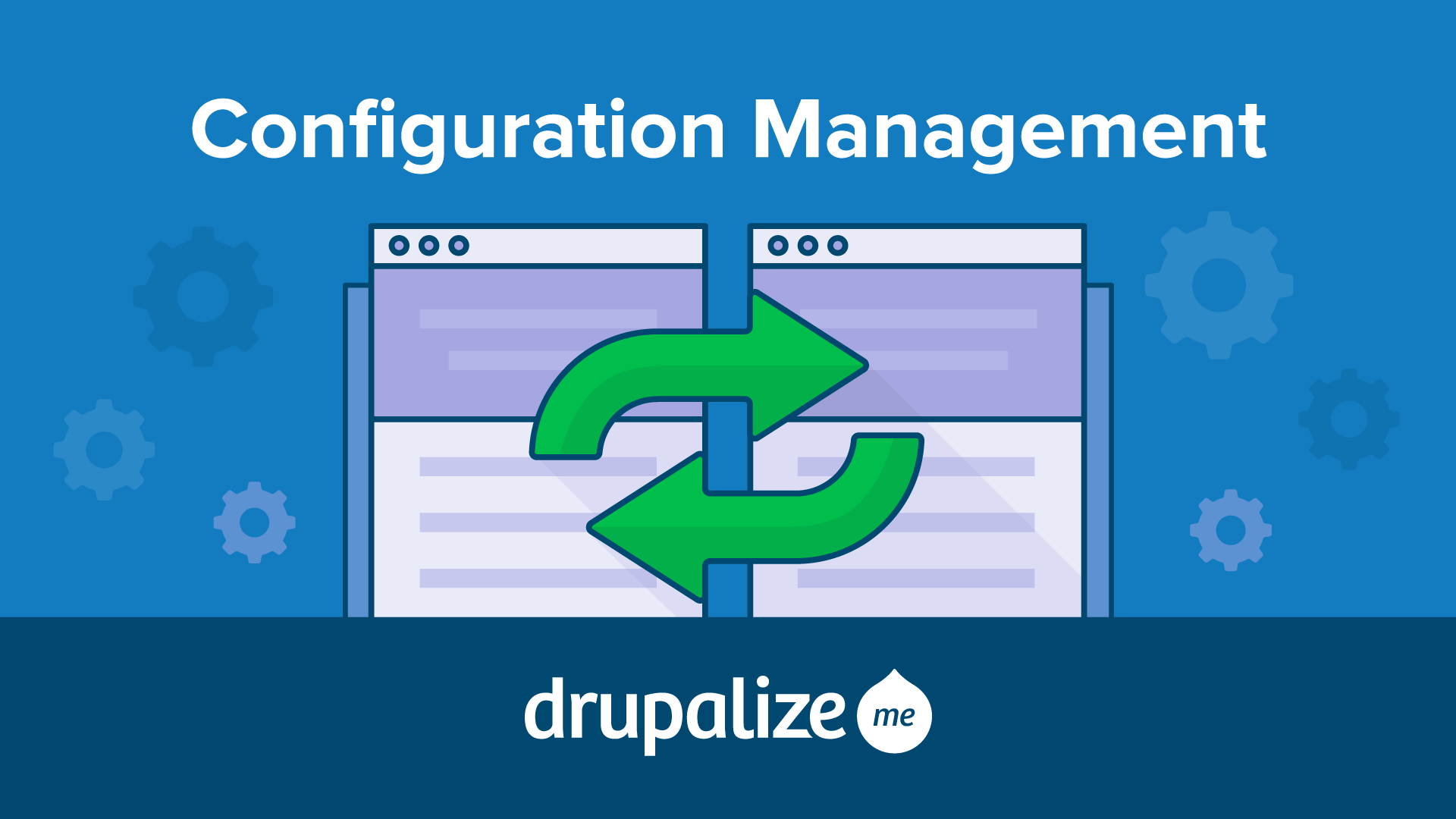 Just a couple of weeks after the initial release of Drupal 8.0.0, we released our Configuration Management series of tutorials, which covers both configuration management workflow and integrating configuration data in a module. While we updated bits and pieces of the series over this past year, we've just completed a major overhaul and update.
External technical review
Early in the process, we decided that it was important to find an external reviewer who could read through the tutorials and watch the videos and let us know about any errors, missing information, or needed clarification. We're committed to ensuring that our tutorials are as complete and effective as possible and we want to be your go-to resource for Drupal 8 training. To that end, we think that by adding an external technical review to our process, we can produce the best Drupal 8 tutorials out there.
We asked Matthew Tift, co-maintainer of the Configuration System, if he would perform this technical review. Matthew was a great help to me as I worked on revising the series. He answered my questions when I was confused about certain things and reviewed the new or revised tutorials that I wrote up in the process. He pointed out issues and change notices that I should read, which were extremely helpful as I navigated the waters of the configuration system.
As trainers, we always struggle a bit with feelings of "is this correct?" or "is this explanation helpful?" and having an external reviewer's perspective was really helpful as I sought to improve our explanations and handling of the topic.
New videos
One of the things we needed to do to update this series was to create videos for written tutorials that didn't have a video tutorial counterpart, or for ones where the video only focused on a section of the tutorial. This series needed to be prepared for publication on Lynda.com, and since their platform is video-only, we needed to record new videos as well. While you can only find the written (and video) tutorials on Drupalize.Me, the video tutorials for the Configuration Management series are now live on Lynda.com.
Updated written tutorials
In the process of re-organizing the content in this series, and creating new videos, I liked to start with writing the tutorial, submitting it for technical review, and then proceeding with the script, slides, and recording tasks. And so we also have new and revised written tutorials for this series as well. There are still a handful of videos which didn't require updates that don't yet have a written tutorial counterpart, but they will in the coming weeks.
Configuration System plus Configuration Management
While "Configuration Management" is the popular term for this topic, this series really covers the Configuration System. You will get a handle on the types of problems the configuration system is designed to solve, how to set up your project to synchronize configuration between instances of the same site (and what that means), as well as learning about the various ways you can integrate configuration data into your module. Whether that's providing default configuration, configuration settings forms in Drupal's administrative UI, creating more complex configuration entities, or utilizing configuration data in a form, this series will equip site administrators and module developers alike.
Tutorials:
There's still a bit more to come, but we wanted to get this batch of major updates out to you now. Let us know what else you're looking to learn about the configuration system in the comments.