Update: To be clear, you do not need to sign up for an account for the free materials. The tutorials and exercises will be free to everyone starting on Monday, lasting through Friday.
May's DrupalCon Minneapolis has morphed into July's DrupalCon Global! Hurrah! Heather Rocker, Executive Director of the Drupal Association, recently used two perfect words to describe the Drupal community: flexible and adaptable. Extraordinary times require nothing less and with the Drupal Association's adaptive and flexible response to the pandemic, it might just mean that more of the world's 3 million Drupal users get access to the ideas, celebration, and kinship that DrupalCon embodies.
My teammates Joe, Amber, and Ashley were set to give a beginner-level theming workshop at DrupalCon Minneapolis in May. It's a course they've worked hard to craft as an excellent resource for learning how to make custom Drupal themes, and they've taught it in person at many workshops over the years. Sadly, this year they won't be able to do this in Minneapolis, but we do have the workshop material online in the form of our Hands-On Theming course. To make this even more accessible and to mark the original DrupalCon Minneapolis week, during May 18-22, we'll make our entire Hands-On Theming course free for anyone wanting to learn.
Image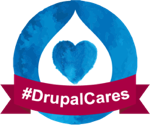 We encourage you to make a donation of any size to the Drupal Association in lieu of payment to us, if that is something you can do. Small but mighty, the association supports Drupal.org projects and has the massive task of scheduling (and rescheduling) DrupalCon.
Come back next week to learn Drupal theming for free, support the Drupal Association if you can, and have a great "DrupalCon" week.