With Halloween just around the corner, I thought it might be fun to hand out some tasty treats. Don't worry, you're not getting fruit or pennies. It's something much more fun! I designed a custom Halloween icon set, which is free to download and use however you want. With Drupalize.Me's scary good Drupal training, it's fitting that these icons can spook, sweeten, or surprise your next project.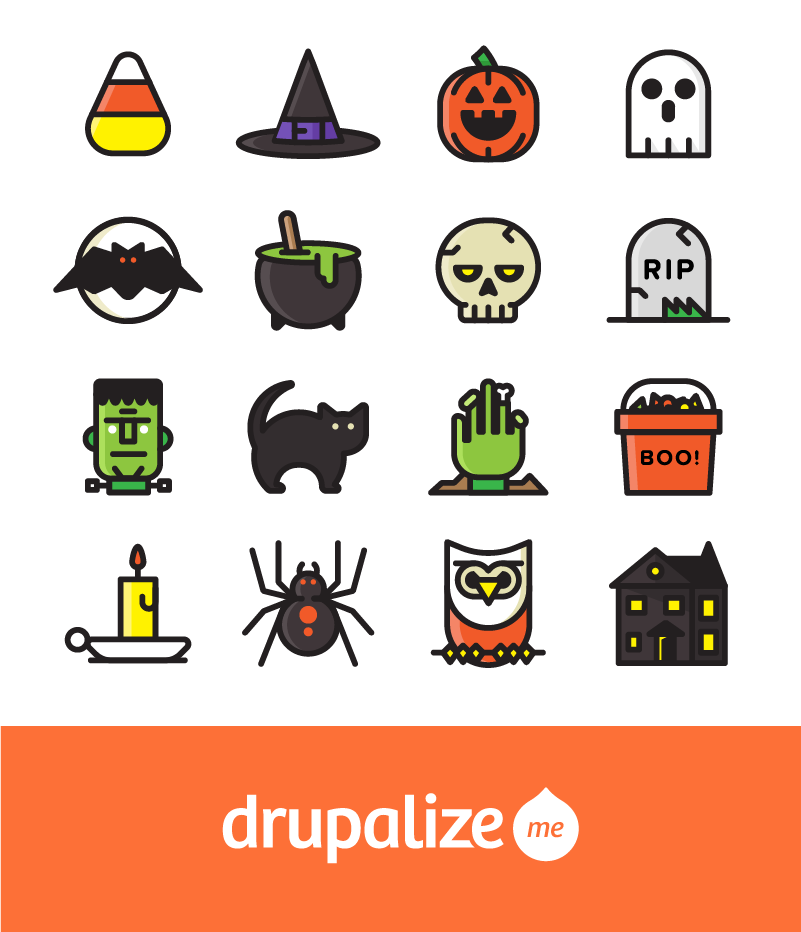 Make sure to also check out some of our previous free icon sets:
License
Absolutely free! Plus, the Illustrator file is provided, so you are free to make modifications. These are licensed under the GNU General Public License. This license means that you are granted full rights to modify the icons however you feel. However, if you use these icons or the source files as the base for your own new icons or iconset, you also must make your modified source files available upon request. I would love to see how you've used these in your projects.