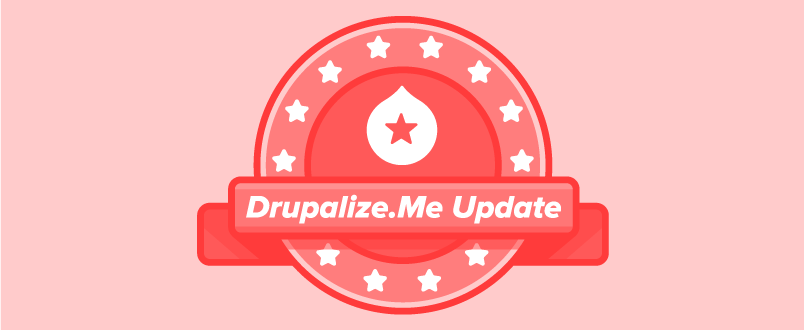 Here are some of the updates we've made to tutorials this past quarter at Drupalize.Me!
8.5 updates
In March, we scoured the change records for 8.5 to see which tutorials needed to be updated. Here are the updates we made:
Added a section on incremental migrations (change record).
Added a link to the new format_date Migrate process plugin (change record).
Edited example and explanation of source plugin with new requirement to show module responsible for annotation (change records 1 and 2).
Renamed migration_templates directory to migrations (change record).
Replaced use of drupal_set_message() with Messenger service (change record).
Updated links to PHPUnit docs to PHPUnit 6 (change record).
New videos for Automated Testing tutorials
Speaking of tutorials on automated testing, this month we've published 6 videos and added them to Install Drupal Development Requirements with Composer, Run Drupal Tests with Simpletest UI and run-tests.sh, Run Drupal Tests with PHPUnit, Set up a Functional Test, Implement a Functional Test, and Implement a Unit Test in Drupal.
Walk through all the tutorials in this series here:
Always updating
We're always listening to your feedback and have made numerous other corrections, clarifications, and updates to many tutorials on the site. In particular, we've made updates to several tutorials in our Docker series. Thank you for letting us know whether or not a tutorial was helpful and why. We really appreciate that input.
Next up
Right now we're reviewing major updates to our Configuration Management series and adding new and revised content related to deployment workflows. Those will be published in July. Also in progress are new tutorials on Content Moderation -- the first batch should be ready in August.
What content are you looking for?
What Drupal tutorials are you missing in your life? Let us know via support or in the comments below!